A simple solution to bridge the gap between the home you have and the home you want
A bridge loan is a short-term loan that uses the equity from your current home to help you make an offer on a new one, without rushing to sell.
Does a bridge loan make sense for you?
Is your money tied up in the equity of your current home?
With years of experience helping buyers, I've helped my clients meet their home ownership goals by securing financing, negotiating the best possible price tags and terms, smooth the moving process, settle into their new community, and so much more.
Do you need to move within a specific timeframe?
If you're relocating for a new job or other reason, a bridge loan can afford you the freedom to move on your own terms and secure a new house when you need to, without having to wait for your old home to sell.
Does your home require renovations or other work?
Whether you're using Compass Concierge to increase your home's value, or are making improvements on your own, it may be easier to have construction work done when you're out of the house. A bridge loan can help you move faster so you're out of the house while those improvements are being completed.
How to find a lender offering bridge loans?
While Compass clients are encouraged to research multiple options to find the best lender for them, NJ Lenders Corp is a well established industry lender who offers short-term financing and has years of experience working with Compass agents and clients.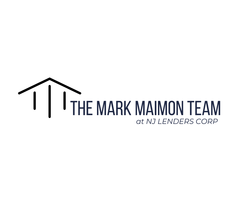 When looking for a mortgage, it's important to find a company that specializes in mortgages above all else, and to find a lender that can address your unique home buying or refinancing needs, regardless of how unique your circumstances may be. We can help.
855-MM-BRIDGE (855-662-7434)
[email protected]
Company NMLS #35286 Licensed In: CO, CT, DE, FL, GA, MD, MA, NH, NJ, NY, NC, RI, PA, TN, TX, VA, DC (more coming soon)
Information regarding lenders which offer short-term Bridge Loan financing is provided for informational purposes only and does not constitute an endorsement of any particular lenders referenced. Compass is not a lender and cannot guarantee that these institutions will be able to assist and does not assume any responsibility as to the performance of services to be provided by these institutions. There are no requirements that you obtain a loan from these providers to participate in any other Compass programs (such as Compass Concierge). Speak to your Bridge Loan lender about all the costs you may be responsible for in connection with your Bridge Loan.